Join our
Just Live

Ambassador Community

Our Ambassador Community offers you an opportunity to join some of the world's most elite athletes in our mission to empower people around the world to unlock life's potential and live life without restraints. We're so much more than just wellness products - we're a community that believes in the product and the lifestyle it promotes.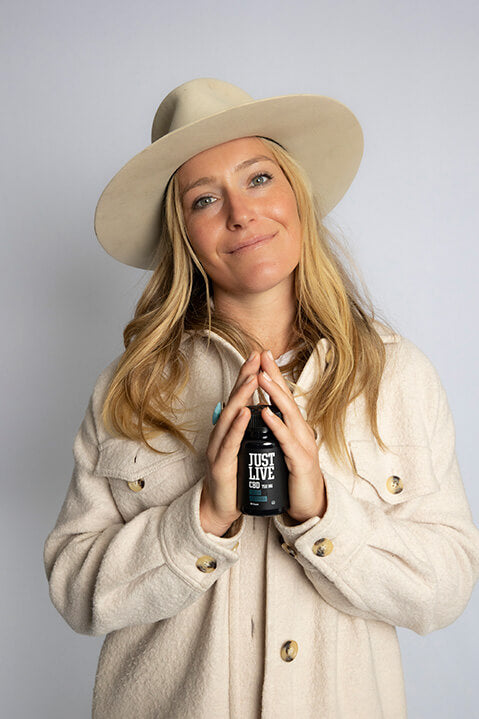 HOW IT WORKS
1
Apply to our program and we will review your application.
2
Curate and share Just Live content to your social media audience using your promo code & tracking link each month.
3
Receive complimentary products and
15% commission on every purchase you referred.
APPLY NOW
WHAT YOU GET.
Monthly complementary product
Social media tracking link and 25% off customized promo code
15% commission on every purchase you referred - paid monthly
Early access to new products
Opportunity to win Just Live merchandise
CBD tools and educational content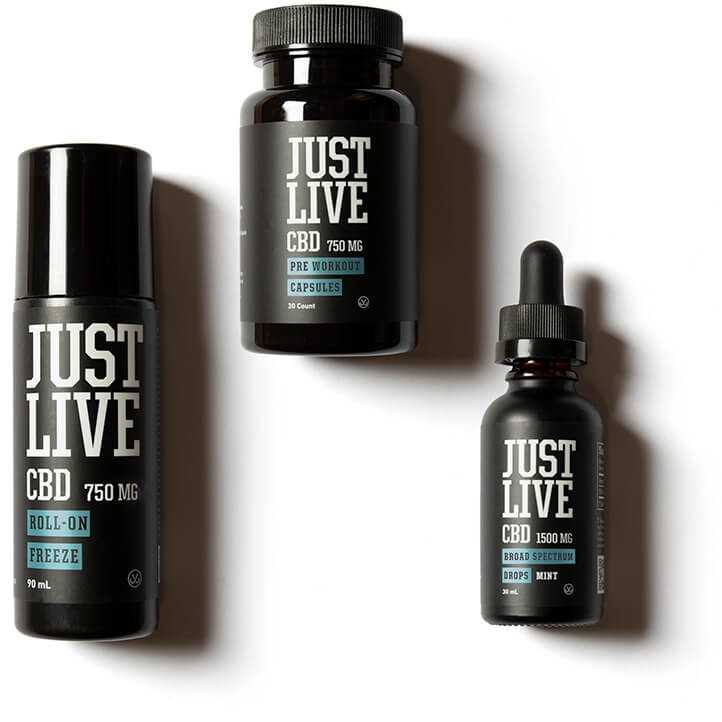 WHY PARTNER WITH

JUST LIVE?

We founded this community to share what we've found as professional athletes that can help people of all walks of life. So, you can go out and do exactly what you're supposed to do: JUST LIVE. We want our partners to feel good about working with us, knowing that they have everything they need to be successful. So why Just Live?
CBD is one the fastest growing industries in the world, now is the time to get involved and capitalize on the success.
The partnership is completely free! You'll pay nothing to become a partner.
We give you free products!
We know exactly what goes into our products. We know the extraction, the tedious craft and everything in between. Nothing gives you "peace of mind" about the products you are promoting quite like complete transparency.
We strongly believe in community - we're all in this together to lift each other up and spread knowledge into the world.
We offer discounts to your followers to increase your clicks and purchases.
We value all of our partners, big and small.
Submit an application to the Just Live Ambassador Community. After your application is reviewed and approved, you will receive access to Grin, our Ambassador Community management system. You will be given a custom promo code and social media tracking link. In exchange for in helping us spread the word on social media about the benefits of Just Live's products each month, you'll receive complimentary products and 15% commission on sales made through your promo code & tracking link.
Yes, you must have a presence on Instagram (with a business account) as well as a Facebook page connected to that business account. This program is specific to social media and we require a connection to your social media handles to view analytics.
It helps, but no we do not have a certain amount of followers to be accepted. We evaluate based on a number of things including brand affinity, sense of community among following, type of content, personality, interests, occupation and more
Structurally they are similar, deciding which program is best for you depends on where and how you plan to promote.

Our ambassador community is more for influencers and athletes with a social media presence. This program offers free product and 15% commission on sales in exchange for content creation and monthly social media posts with a promo code and tracking link. We run this program through Grin.

Our affiliate program is more for digital marketing professionals, media publications and word of mouth. This program offers a base of 15% commission on sales, with additional commission bonus tiers. We run this program through Impact.

We require monthly social posts in order to receive your complimentary product + commission.

We are looking to partner with people who want to join us in our mission and who will be positive extensions of our brand.
Please allow up to 7 business days.
Once approved, please visit to your unique Grin URL. You can find this URL in your approval email, we recommend bookmarking it so you can refer back to it. There you will find all of the tools you'll need for your monthly posts.
If you have completed the social media deliverables for the previous month, visit your unique Grin URL to submit another product request.
Once approved, please login to your Impact dashboard. There you will find all your marketing performance as well as detailed financial reporting.
We pay once a month, on the 5th of each month for commissions from the previous month. If the 5th falls on a weekend you will be paid the following Monday.
Your promo code and affiliate link can be used together OR independently. Someone can use your promo code without clicking the link and you will get commission credit. Someone can click your affiliate link and not use your promo code and you will get credit, however they will not get a discount. Best practice is to use both, but we understand that's not always realistic.